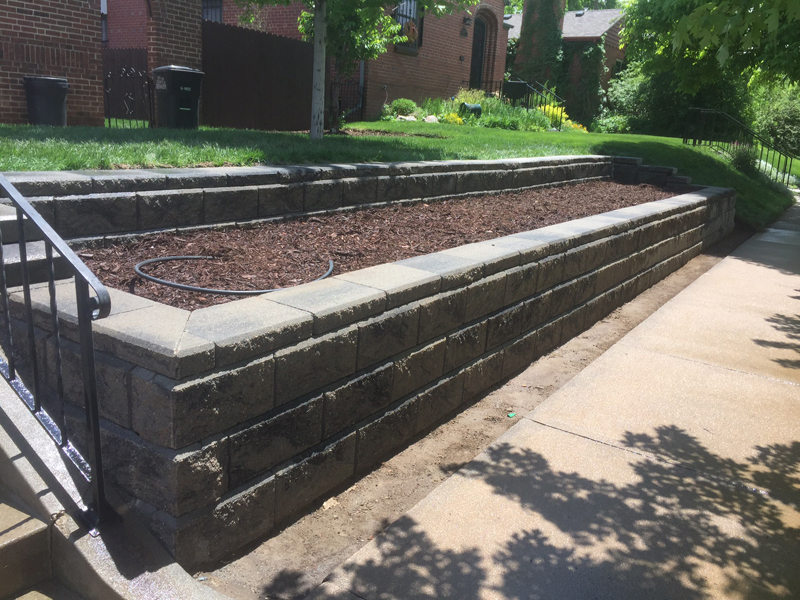 One of the newest design styles is concrete squares or rectangles versus a contiguous run of pavers. Sometimes the squares or rectangles are laid in an irregular pattern to build visual intrigue.
5280 LAWN CARE AND HOME REPAIR has built a number of such walkways and patios for clients. The key to getting superior results is the technique used by 5280 which is to level the ground and then add a bed of sand under the pavers.
It's no fun to try to mow a hill, no matter if it is 20 feet long or 3 feet. We've installed tiered rock walls for clients that are planted with grasses, annuals and/or perennials. The floral adds a welcoming attraction to the front of a residence and a beautiful barrier around the back yard perimeter. AND it's safer than trying to mow grass on any hill.